We celebrated the official launch of FOR YOUR SWEETHEART on September 29, 2018 during the annual commemoration of World Heart Day organized by campaign partner, Singapore Heart Foundation. World Heart Day 2018 was held at the atrium of the Toa Payoh HDB Hub and graced by Senior Parliamentary Secretary, Ministry of Health & Ministry of Home Affairs, Mr. Amrin Amin.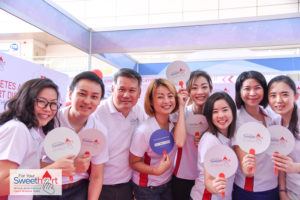 The launch of FOR YOUR SWEETHEART saw campaign ambassadors, local celebrity Michelle Chong and Papa Chong (a diabetes patient and triple bypass survivor) put together puzzle pieces with campaign VIPs:
Low Lip Ping (Chairman Emeritus, Singapore Heart Foundation)
Bee Yong Mong (Vice President, Diabetes Singapore)
Mohd Azhar bin Ahmad (Head of Medical, Boehringer Ingelheim SG/MY)
The puzzle pieces formed a whole heart and signified the inauguration of our campaign.
With exciting World Heart Day activities held throughout the day and a special FOR YOUR SWEETHEART booth decorated with balloons and posters highlighting the critical link between diabetes and heart disease, SweetHeart representatives handed out heart-shaped balloons and specially designed tissue holders to public visitors, young and old alike.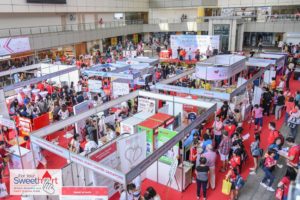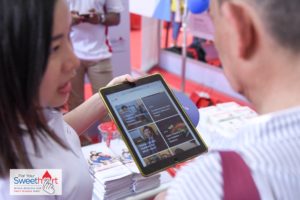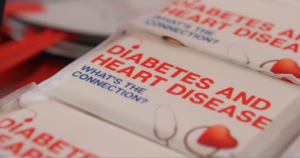 World Heart Day 2018 saw close to 3000 visitors and with our SweetHeart representatives on-hand to share campaign brochures and give visitors on-the-spot tours to our website, foryoursweetheart.sg, many had the opportunity to learn about taking care of their SweetHearts.